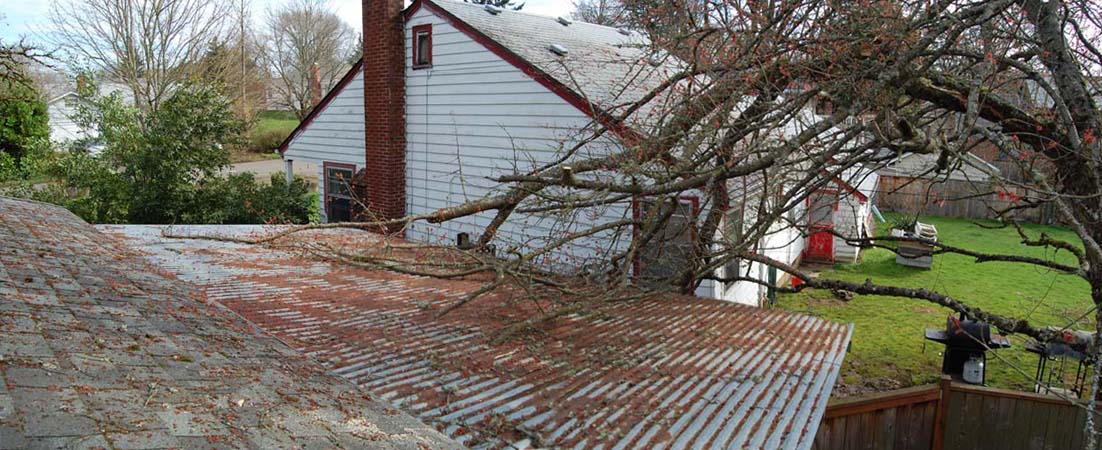 24 March 2012 -- The wet snowfall three days earlier brought
limbs fom the neighbors' red maple down onto the carport.
I got most of the branches off before the snow melted.*
That's not rust on the roof but red flowers from the maple tree.

*and sawed them up later.
---